---
Online categories
Computer software & Technologies
---
Similar articles
iOS 6 review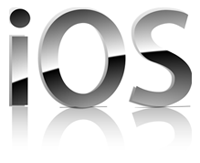 iOS 6 is the new version that is being developed by the Apple Inc and is expected to come soon. iOS is the operating system that is being used in all the Apple devices like iPhone, iPod, iPad etc. iOS has been the most successful mobile operating system because of its easy-to-use interface, solid stability and other features.
iOS 6 will give the users even more features than its predecessors, that will make them finish their work even simpler than before. The OS is for free and the Apple users can upgrade their devices easily through a wireless connection. Some of the most awaited features that have been incorporated into the iOS 6 are Maps, Siri, Facebook, Passbook, Shared photo streams, Facetime.
The maps have been beautifully designed from the ground up. Text and graphic elements are highly detailed. It is also possible to get both visual as well as spoken turn by turn navigation and real-time traffic updates. Siri is an app that recognises voice commands and responds to it.
With Siri, we can get the latest scores and stats of the matches. We can know about the nearest restaurants, the recent blockbusters and where are they screened. With the voice recognition, it can even open apps that u say for. Facebook is integrated throughout iOS to give a better working experience to its users. We can also share photos over the social websites and we can select the audiences too, with whom we want to share it. With the Passbook, we can check in for a flight, get a movie ticket or redeem a gift coupon, all by scanning over them. Face time works over cellular networks as well as Wi-Fi, so a Facetime call can be made or received wherever we are, on any device.