---
Online categories
Computer software & Technologies
---
Similar articles
Benefits of Linux OS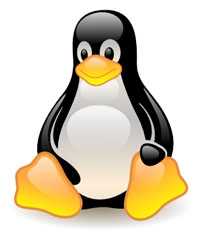 Linux is an operating system that is used in desktops, servers, Network Satellites, Resource Management, SAP Business applications and for scientific computing purposes. Scientific computing applications are filled with more challenging missions, generated daily. To tackle these missions, clusters of systems with Linux OS are deployed. Linux OS has been a great boon to the scientific high performance computing users. Red Hat Enterprise offers Linux subscriptions for such scientific users. These Subscriptions are affordable, support scale-out systems and are easy to deploy. Thus a robust platform is created for such users by Red Hat Enterprise Linux.
Linux is deployed in two different forms based on the needs of the user. They are Linux for HPC Head Node and for HPC Compute Node. HPC stands for High Performance Computing. HPC is a full featured platform that is deployed as an interactive system in a HPC Cluster. Whereas HPC Compute node includes the support level of the Red Hat. Similarly it provides a versatile platform for x86 and x86-64 servers that are deployed in the cloud or as a guest on the major hypervisors. It supports the software infrastructure stack required for optimal operation of SAP Business Applications. With Linux servers, the scientific computing costs are made less by lessening the support and acquisition costs. The clusters are available as a slim component set that customizes well to the environment.
A streamlined and lightweight deployment has even more advantages because it reduces the deployment footprint thereby simplifying the management tasks and also minimizing the failure and security vulnerabilities. Linux has the platform that is well optimized for the latest capabilities of different software industries. And so the Linux can quickly get the most from any hardware. It has got the latest and advanced monitoring capabilities that minimize the need for manual system checks.